Fly
Fishing
Across Islamorada, FL; Key Largo, FL; and the Florida Keys
A substantial deterrent to anglers hoping to enter the world of fly fishing is that it is often perceived as prohibitively reliant on advanced technique, relative to fishing with a more traditional rod and spin reel.
It is certainly true that fly fishing is reliant on a very specific casting technique to accommodate the very specific type of lure that is used in this type of fishing, It is fair to say, however, that any angler with a passion for learning can grow accustomed to this type of fishing.
At Zoned in Charters, we work to provide fly fishing adventures that can both help beginners develop a stronger understanding of fly fishing technique and bring experts to the next level of proficiency, Captain Zach Jones has been fishing since he was a child and loves sharing his fly fishing expertise with everyone.
We can take you on a fly fishing trip throughout the Florida Keys; Islamorada, FL; or Key Largo, FL that will give you the chance to see the natural beauty of the area, hone your fly fishing skills, and spend a relaxing day out on the water.
Contact us to learn more about our bonefish, permit, tarpon or trout fishing charters!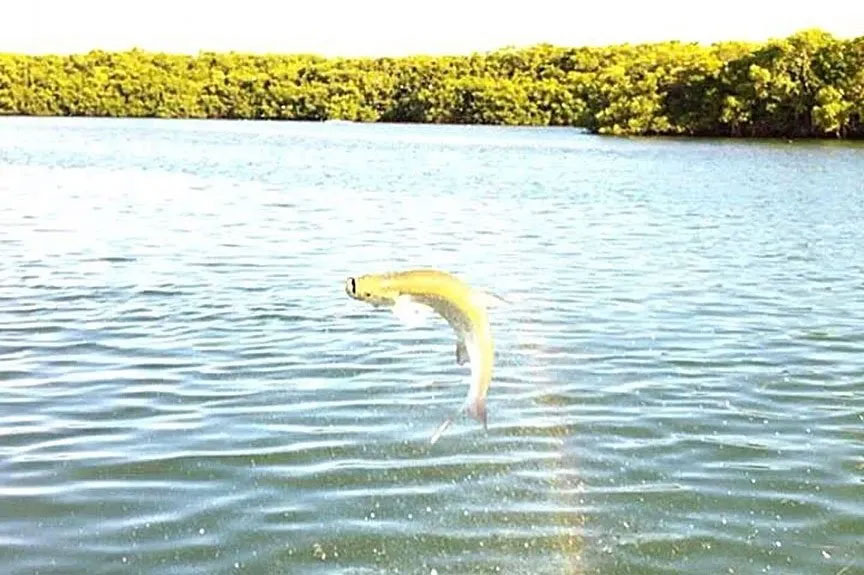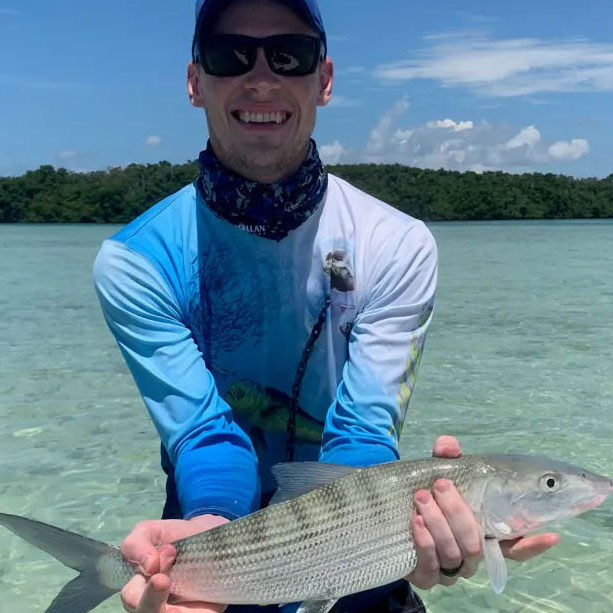 Health

Benefits

of Fly Fishing
---
While many solely think of fly fishing as a hobby, it can also be a great form of exercise and a relaxation method. Several of our fishing charters require our guests to expend energy when reeling in their catch; however, fly fishing is a little more serene then other charter settings. The crystal waters of the Florida Keys, paired with the year-round warm weather, is something special that we are proud to provide for our clients. Over the years, we have realized that our fly fishing trips provide more than just a handful of fish to our customers.
Mind Relaxation: Unlike other charters, fly fishing itself does not take place in a boat. You are often immersed into the body of water in which you are fishing, surrounded by the wildlife and nature of the Key Largo area. For us, Islamorada and Key Largo, FL are dream destinations that allow for our clients to relax and take in the scenery while simultaneously working towards catching some fish. Spending this quiet time outdoors without the puttering of a boat motor can allow for people to clear their minds and destress doing something they are passionate about.
Goal Achievement: Since fly fishing is a simple technique requiring only a few supplies, the majority believe that the concept and result of catching fish come easily. This, however, is not the case, as fly fishing can be quite difficult one day, and relatively easier on others. There are several different aspects that go into having a successful fly fishing venture; therefore, setting goals and working to achieve them can strengthen our clients

'

 minds and help to build character and confidence they can translate into other parts of their lives.
Start
Planning

Your Fly Fishing Excursion
Get a better idea of our rates by visiting our Charter Rates page. If you have any questions about booking a fly fishing excursion in Key Largo, FL with Zoned In Charters, call us today! Whether you want to catch a tarpon, bonefish, redfish, or trout, our fly fishing trip will be one to remember.
Call today 305-290-2206 today.