Backcountry
Fishing
An Experience Every Angler Should Have
Inshore fishing attracts anglers from all over the world who are looking for the "grand slam" of shallow water fishing as you can target numerous prized species in the Florida Keys! Backcountry fishing is done in the inland waters of the Florida Keys. Flats fishing and backcountry fishing are done in the same place, as the backcountry holds all the flats.
The shallow waters in the Keys are home to plenty of fish feed, such as shrimp and crab, making it a hotspot for larger fish to prey. On one of our backcountry fishing adventures, you will come into contact with prized monster inshore fish that call these waters home or are just passing through. Water depth in the backcountry can range from 0 to 30 feet of water with massive cuts and channels between the shallow flats and also includes the Mangrove Islands. It's all part of the "backcountry."
View our charter rates or call us for more information about our backcountry fishing tours in the Florida Keys, Islamorada, and Key Largo!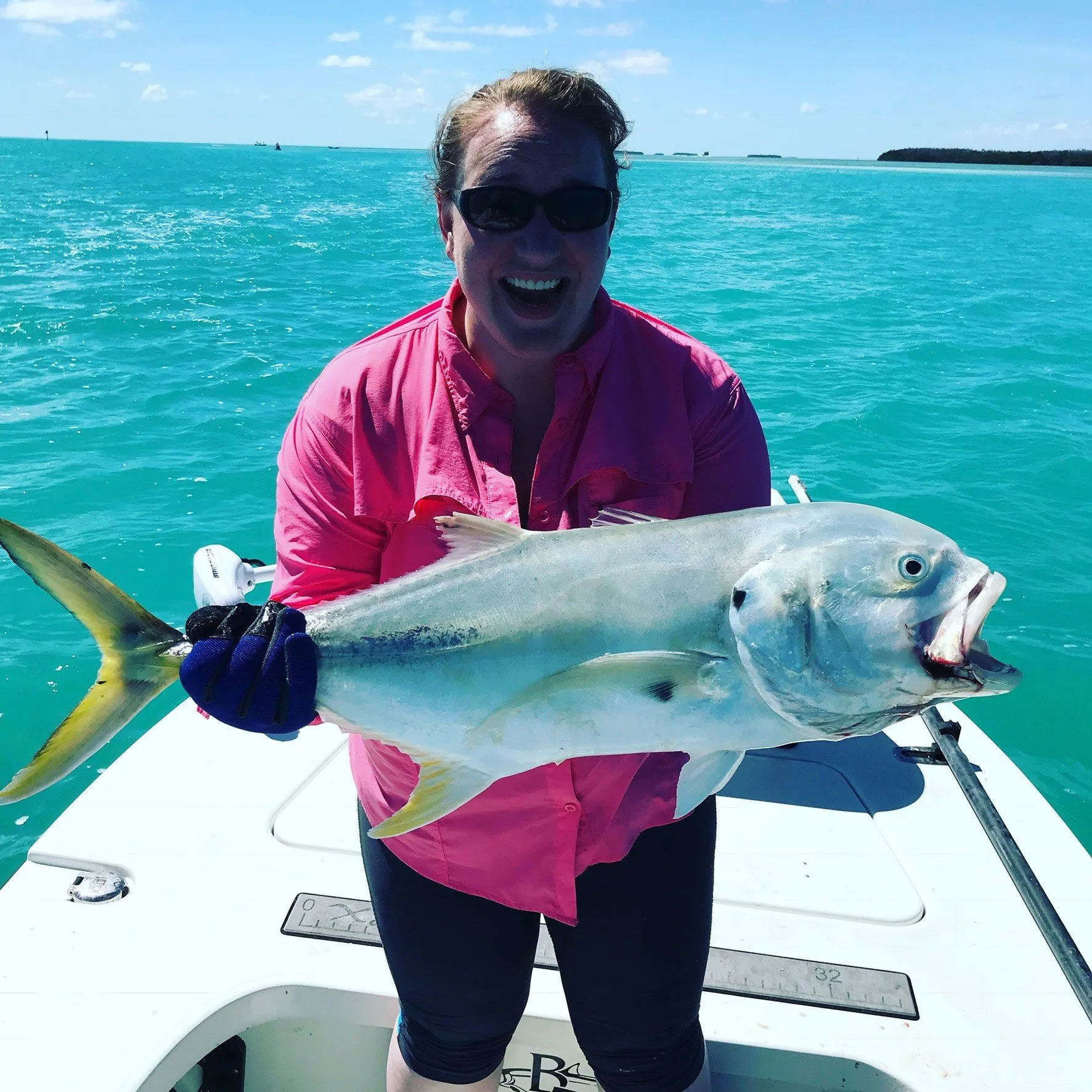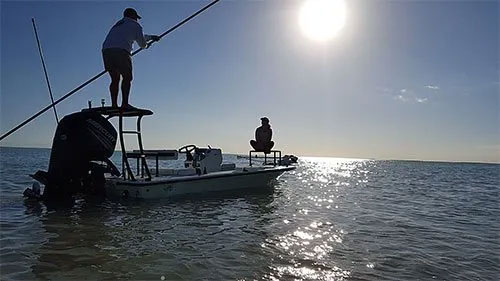 Catch

Tarpon
Trout, Snappers, Permit, Bonefish & More!
---
The Florida Keys is a paradise for warm water fish. At the crossroads of the Gulf, Caribbean, and Atlantic, it's a meeting point for migrating fish, as well as other year-round species. The southernmost tip of the US is overflowing with tarpon, permit, and bonefish – the Holy Grail of inshore backcountry fishing. Depending on the time of the year, you can find fish including trout snappers, tarpon, permit, bonefish, and more. With over 25 species of fish here all year round, backcountry fishing offers both residents and visitors the largest diversity of any fishing charter.
Tips to Prepare for Your Fishing Charter Trip
If you have your own fishing rod and tackle, you can bring those!
Wear proper clothing. You'll want to protect yourself from the sun, wind, rain, etc.
You may want to bring an extra pair of shoes to change afterwards.
Bring a hat, some sunscreen and polarized fishing glasses.
Schedule a Backcountry Fishing Charter Today!
No matter if you are completely new to fishing, are a fishing veteran, are a resident of Florida or just visiting for a while, let us take you on a backcountry fishing adventure to remember! Zoned In Charters offers affordable Florida Keys fishing charters throughout Islamorada, FL; Key Largo, FL; and beyond. Reach out to one of our friendly representatives today to learn more about our permit and bonefish fishing!
Call 305-290-2206.